In this introduction to SketchUp video, we'll create a version of our Roubo-inspired workbench. For this video I'll be using SketchUp Free which is free for personal use and runs entirely inside your web browser. Alternatively, you can download the previously free desktop version called SketchUp Make 2017. Although it is no longer being updated, it still offers many additional features not currently implemented in SketchUp Free.
You may also want to check out our previous workbench design tutorial using Fusion 360. I definitely recommend Fusion 360 over SketchUp, due to its parametric modeling support, final rendering, layout tool, and licensing terms.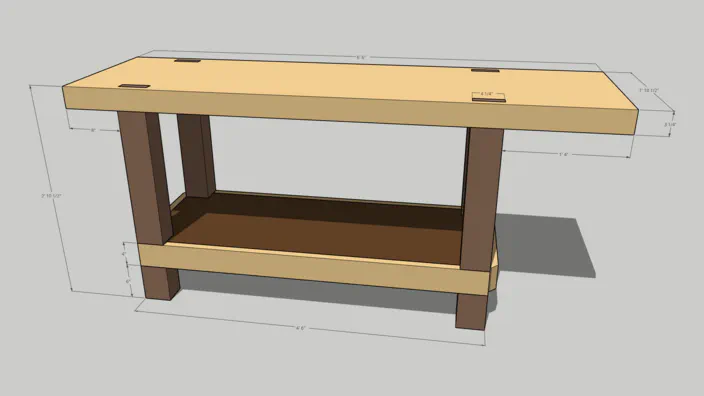 Plans
The final version of the design can be download from the link below.
©2018 Around Home Creations LLC