To start off our Roubo-inspired workbench build, I thought I'd show how I designed it in both Fusion 360 and SketchUp. In this introduction to Fusion 360 video learn how to create a fully parametric model of this workbench. This makes it possible to create and specify custom values (such as the workbench height, top length, top thickness, and leg overhangs) and have both the 3D model and 2D drawings/plans update automatically when they are changed at a later time.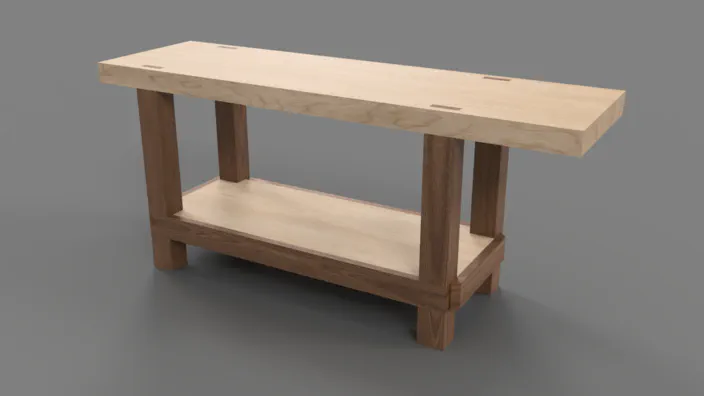 Plans
The final version of the design can be download from the link below or from the A360 link.
©2018 Around Home Creations LLC
You can also interact with the final design in your browser using the model viewer widget below.