This solid wood trestle desk with hand cut mortise and tenon joinery can be easily customized or converted into a dining table. It uses a pair of removable wedges to secure the stretcher making it easy to break down flat when needed for moving. Check out how we built it in the video below and be sure to leave a comment if you have any questions!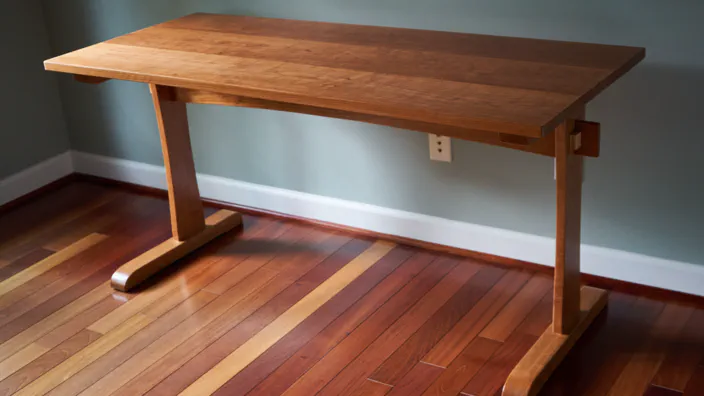 Completed Desk
Here are a few final photos of the completed desk.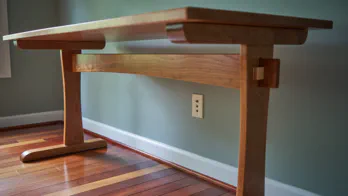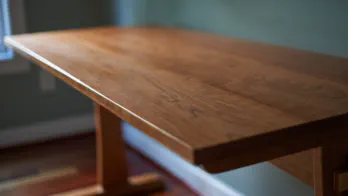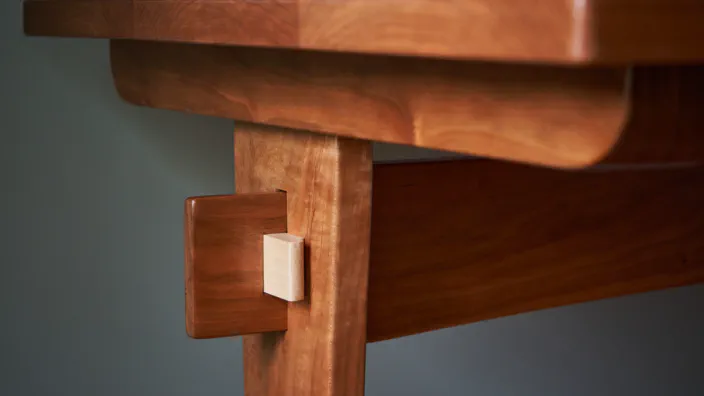 Parts and Materials
(4) 5/4 Cherry Boards - 5' x 8" (Top, Legs, Stretcher)
(1) 12/4 Cherry Board - 3' x 8" (Supports, Feet)
(1) 4/4 Hard Maple Scrap - For Wedges (Offcuts from above boards could also be used.)
(8) 1-1/2" Screws / Washers
Tools Used
Be sure to check out Our Workshop page for more details.